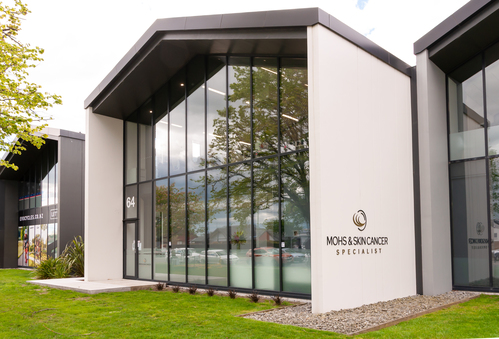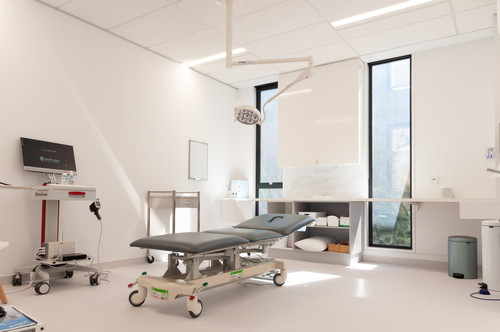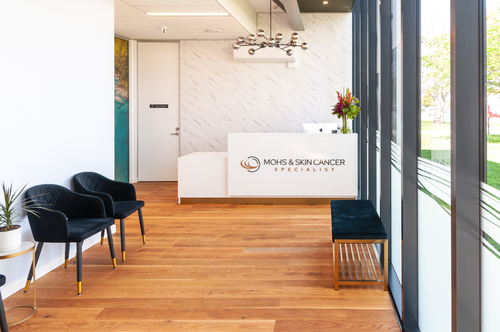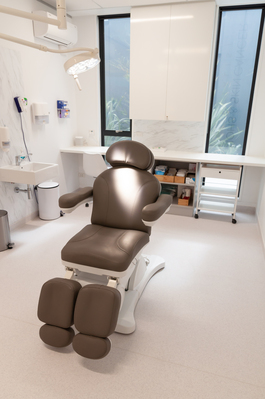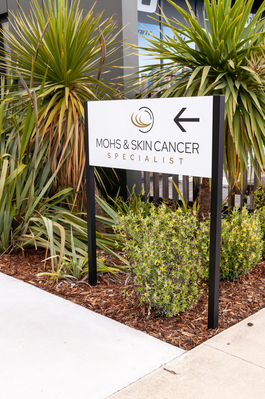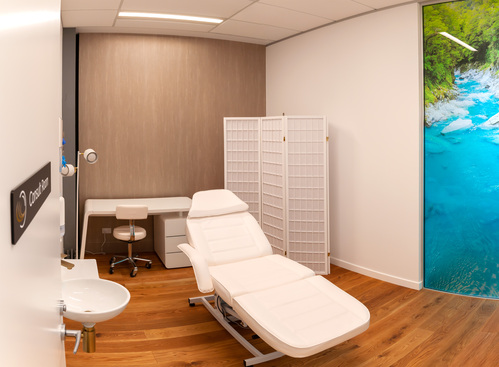 Mohs Skin Cancer Specialists are proud to offer our services from the Mohs and Skin Cancer Clinic in Papanui, Christchurch.
The new premises were opened in August 2021. This spacious and welcoming facility has been custom built for our skin cancer and Mohs surgery services. Our clinic is registered for office based surgical procedures facility, and is equipped to enable us to provide you with the highest level of medical care.
Our Mohs and Skin Cancer Team
The Mohs and Skin Cancer Clinic is operated by Dr Mairi Clare Ferguson and Dr Emma Trowbridge, who are your experienced Dermatologists and Dermatology Associates. Our doctors are supported by the Mohs and Skin Cancer team, which is led by skin cancer specialist nurse, Shelley. Shelley is very experienced in assisting with surgery and will provide excellent post operative wound care in her dedicated clinic. Our scientist Kirsty Sewell has over 20 years of experience and works alongside Dr Ferguson during Mohs procedures to produce excellent histology slides for Dr Ferguson to view. We look forward to providing you with expert skin cancer treatments alongside genuine care.
Our Treatments
At Mohs and Skin Cancer Clinic we offer a wide range of treatments for all skin cancer types, including preventative care in the form of a full skin check with digital mole mapping using the world leading Fotofinder technology. We also provide a clinic for lesions of concern, and Dr Trowbridge runs a dedicated acne clinic. We also offer the only clinically proven collagen induction treatment with Skinpen to minimising scarring.
Our Clinic Setting
Overall we provide our visitors with a safe environment designed to reduce the stress of going through any skin cancer treatment. We ensure the peace of mind of all of our visitors by providing clear information and advice prior to any procedure and ongoing support and follow up as required following treatment. Our recovery room for the Mohs patients is comfortable and relaxing. Inside this room we have Lazy boy recliner chairs, a selection of fine teas and snacks, and there is a selection of current magazines to help you pass the time.
Book Your Appointment
Please feel welcome to book a full skin check with us, or simply contact us for an assessment of a lesion that may be concerning you. We encourage you to make the time to get anything that is in doubt, fully checked with us as soon as possible. Do not hesitate to put your health first, effective skin cancer treatment is aided by prompt skin cancer treatment. You can Book Now or Contact Us for an appointment at Mohs and Skin Cancer Clinic today. You'll be so glad you did.